Well summer is here in Queensland!! The sewing continues to make some new clothes for my summer wardrobe. I wanted to get a few long dresses that are just easy to throw on and wear when you don't want to have to really dress up but still want to look nice.
BurdaStyle Pattern Photo: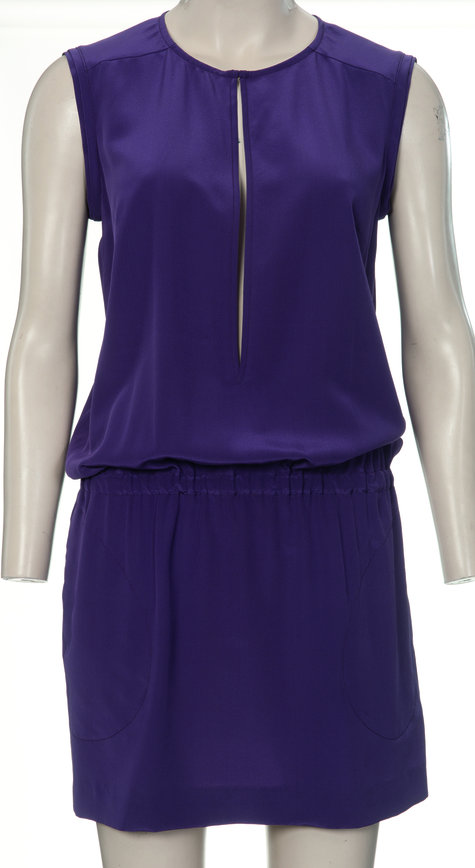 The BurdaStyle instructions are improving. They are making them a little easier to understand. Although they don't have all the step by step pictures other sewing companies have. I knew what to do for the front slit from the
Burdastyle Tie Top
that I previously did. There is a
front slit tutorial
that will help make this one.
I liked that it was really simple you could just throw it on. I didn't make my front slit as large at the pattern dress shown above. I still have to wear a small singlet underneath though which I think is the intention of the dress shown above (I am hoping anyway lol). I put my elastic waist a bit further down on my bum otherwise it would have made my hips looks huge due to my body shape.
I made the front slit a
bit
lot smaller, I added length to make it a long dress (probably not long enough though due to the waste band pulling the dress skirt up), and also added the sleeves. The little sleeves were included in the pattern though so I thought why not!
Close up on the front :)
Anyways hope everyone else is enjoying their weekend. I always forget its starting to get freezing cold in other parts of the world.
Also, a big thank you to Jenny from
Brydie Couture
for recommending my blog on hers.
♥♥♥♥ From Erin ♥♥♥♥