Pattern Photo: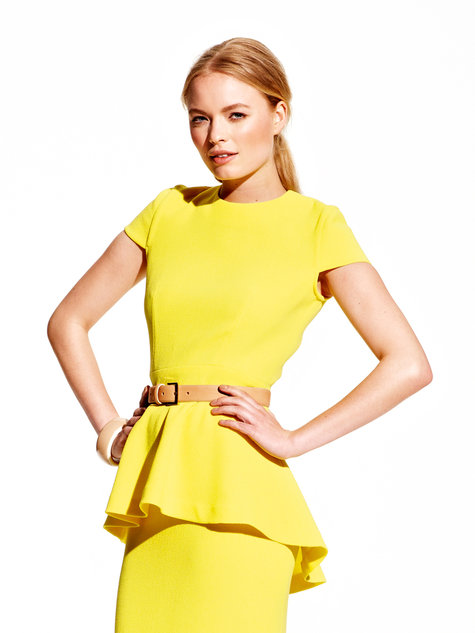 I think most people have seen this top circulating the blog by now as it's quickly become quite a favourite. The pattern was self explanatory really as there wasn't many pattern pieces included. I think cutting it out and figuring out which style you wanted was the hardest part of the pattern since you can also make a dress.
This style top is really out in Australian stores at the moment. I have seen a few people at my work wearing them so figured I would give it a try. I had this green material in my stash that I had no idea what to make with, so it became my test. I like tops that are long so they can go over leggings or jeans. This one had a slightly longer back, which you could almost get a way with wearing with leggings (almost).
The photo above shows the girl with the capped sleeves. The pattern actually came with really long sleeves so I met them both halfway and did the normal sized sleeves to cover my arms.
This style may not suit every body type but it was quite cute and very comfortable. I think I will give a few others a try before going back to this one though.
Photos: