Pattern Photo: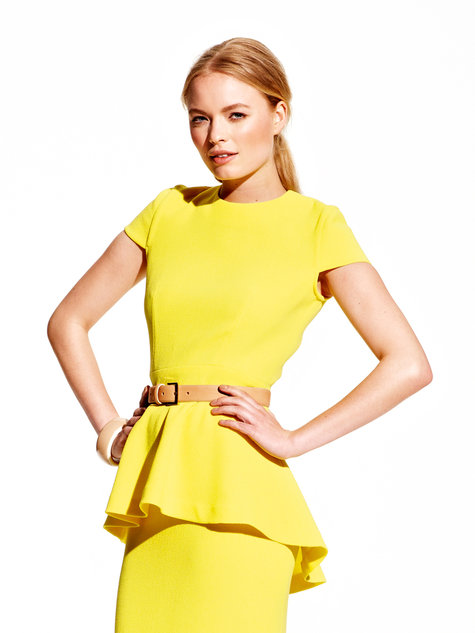 I think most people have seen this top by now its a huge favourite!!
This pattern was pretty self explanatory really there isn't many pattern pieces in this one. I think cutting it out and figuring out which style you wanted was the hardest part because the pattern comes with the option to do a dress I think (or a really long top) with long sleeves. I followed the shirt style.
This style top is really out in Australian stores and I have seen a few people at my work wearing them so thought I would give it a try. I had this green material I had no idea what to make with so thought Why Not! I like tops that go past your bum so you can wear tight jeans without having to feel like you gotta suck your stomach in and tighten your bum just to pull them off haha.
The photo above shows the girl with the capped sleeves. The pattern actually came with really long sleeves so I met them both halfway and did the normal sized sleeves to cover my arms.
I would recommend everyone to try it. It may not suit every body type but its pretty cute. I think I will give a few others a try before going back to this one.
Photos: