Pattern Photo: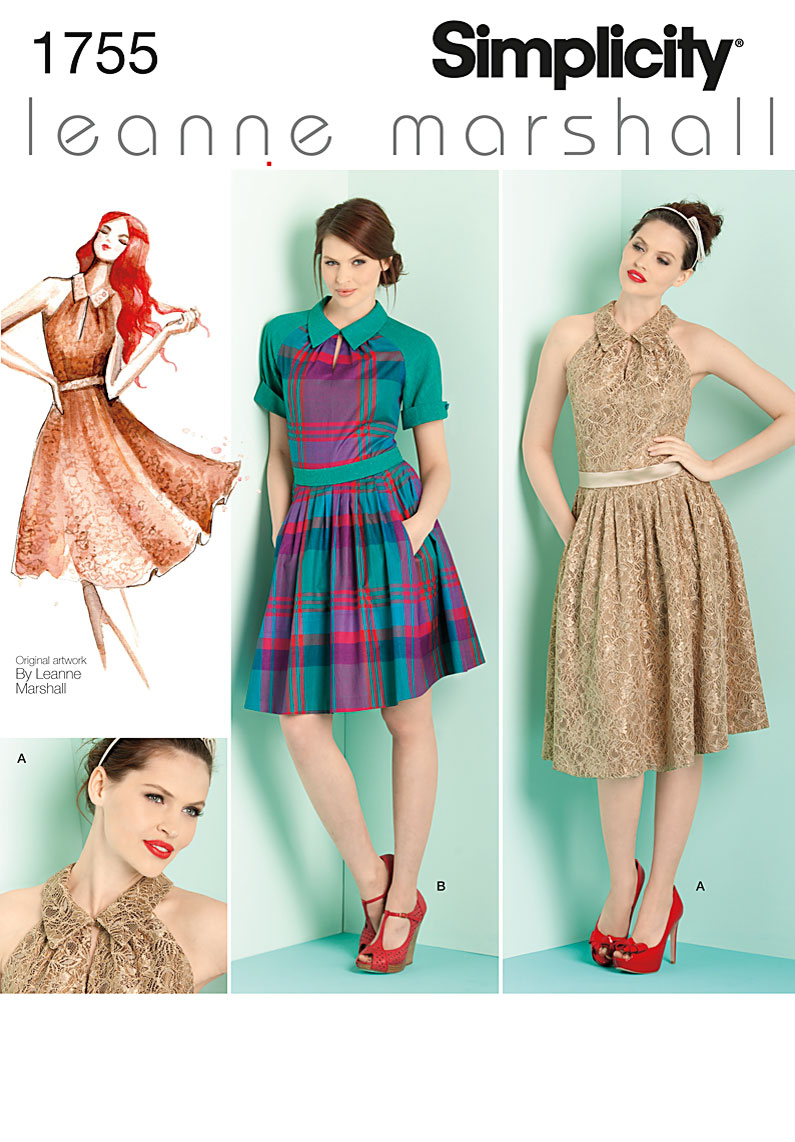 My Photo:
I loved this pattern so much I would have bought the dress off the envelope cover if I could. The part I liked most was the sleeves and how it connected in almost a raglan sort of style. I haven't seen many other patterns done like this before.
After making this dress I finally realised that the puffy, gathered type skirts don't go well with my body shape. It almost makes me look chunkier in size. It's very cute though and would suit many body types (just not mine).
I used 100% cotton, which I actually found in the quilting section of the fabric store. I always forget about the quilting material so when they are on sale I bought quite a bit to add to my stash.
No pattern alterations however, I didn't make the belt. Looking at the pattern I actually thought the belt part was constructed into the dress but later realised it was separate.
I don't think I would sew this one again or if I did I might make the skirt fitted with some small pleats instead of the gathers. However, I do recommend this pattern as it was easy to make and has some great elements.
Front close up
Back side view
Back View
Side View
Let me know what you think!! I am sure this pattern is on many wish lists!!
I almost forgot to add a pugshot from Bella and Busta.
♥♥♥♥ Erin ♥♥♥♥